Realizing where you want to go is the first step to follow the best path.
Do you want to improve your performance but don't know where to start? The willpower to do better is something natural and instinctive. But we don't always have the right resources on our side to take the correct direction. Even worse, sometimes we don't even know what they are and miss great opportunities to be better at what we do.
But keep in mind that effectiveness only nurtures effect when everyone is aligned. So feel free to share this article with your friends..  
Discover our tips that can make all the difference for you and your team!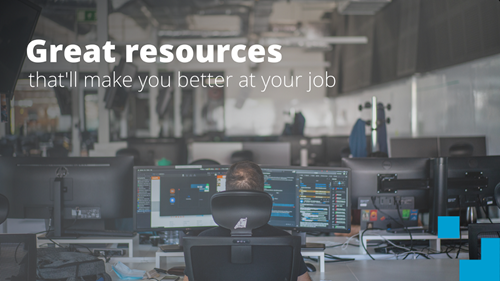 Make new habits until it becomes natural
There are two different ways to be a better professional from a behavioral and technical point of view. We don't expect you to follow everything to the letter. The idea is that you find the tools that work best for you and trigger new ideas and perspectives for your future.
Let's start with the fundamentals
Initiative and adaptability are the main allies of progress.
The best professionals are always looking for opportunities to be better and aren't afraid to change organizational processes and practices. To begin with, you should focus on resources that involve skills and behavioral changes to make your job more efficient and organized. It is very easy to improve your performance through simple routine actions every day.  Follow along to find out!
Time management
Protect your time! Set your priorities and delegate tasks more effectively. Distractions are everywhere and before you know it you've lost half an hour of an important task. So be aware of these escapes and focus on the essentials. Good organization can help you save time, avoid miscommunication, and improve overall efficiency.
Good work habits
Identify the bad and the good habits in your routine and start your day with some alone time before you jump into work. Get to work earlier, plan the day and set a time for your tasks. It is important to also live in the present without distractions, and take essential breaks. 
Apply a system that suits the way you work. You can start with the most urgent tasks and finish with the more operational ones, such as organizing your virtual space and all your documents. These are some habits that will help you be more productive and creative with less effort. 
Leadership
Sometimes the work environment is subject to misunderstandings, so you must be able to observe carefully and respectfully face any decision making. Empathy and interpersonal skills are key to motivating, organizing, and delegating tasks. Good leadership is built on trust and is reflected in motivating others and helping them achieve a common goal.
Communication
Communicating regularly is critical not only to maintain a good working environment but to clarify issues and tasks. You've heard this a dozen times, but this is a more common flaw than you realize and it can impact you quite significantly. It's not enough to do it frequently but to know how to do it clearly and attentively to others' personalities. 
Actively listening to others is just as important as knowing how to communicate clearly and assertively. Silencing good ideas should be one of the things you avoid in the work environment. Remote or not, you have plenty of online tools to make sure you don't miss a good, productive conversation. 
Self-confidence
How do you want to try new things and pursue your goals if you don't have confidence in yourself? Work on your self-knowledge and recognize all your capabilities and skills. If you are confident in your decisions it is easier to deal with challenges and more likely that others will believe in you and be motivated by your ideas. 
Adaptability
Mastering this skill can help you make the most of adverse situations that might arise. If you handle change well you will get along more easily with a variety of situations and personalities within the workplace. This ability will adjust over time. To accomplish this you must also be receptive to change, remain calm, and not jump to conclusions that anticipate a different reality than the one you would experience. 
Initiative
If you seek initiative at work, you shouldn't be stuck in a comfort zone. You don't need to be a leader to take the initiative. If you have the vision, empathy, and determination, you will be heard and respected. 
This will help bring more confidence to your work and promote improvements that otherwise would never go forward. Not everything you propose will be the best, it's important to recognize that, but that's okay. Stay proactive and prove your worth.
Feedback
Invest in a feedback culture. This will encourage both you and your colleagues to openly share your opinions and insights in a constructive way to boost productivity and quality of work. 
It's important that you do it regularly, respectfully, and acknowledge everyone's accomplishments and improvements. If you do so, you are allowing them to do the same with you.
Work set up
This is a topic that sometimes gets overlooked. Uncomfortable spaces can lead to discouragement and lack of concentration. Time optimization and good communication with the team are pointless if you don't do it in an organized space.
Choose the right colors and decorations, and organize your materials in a way that doesn't affect your concentration. Work on functional furniture that allows you to access everything.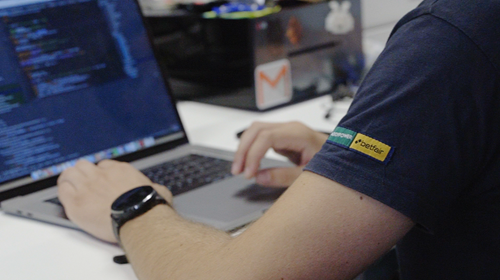 A more efficient and capable journey
Having the right tools is also essential to do your job well and increase productivity.
Here the opportunities are widely expanded, so we selected some tools that you can easily apply in your day-to-day life.
StayFocusd
Increase your productivity by limiting the amount of time you can spend on websites that waste your time. StayFocusd is an extension for Google Chrome that helps you stay focused at work. Once you reach the allotted time, the websites will be inaccessible for the rest of the day. 
Trello
Trello is a visual work management tool that helps teams brainstorm, plan, manage and streamline their work together in a collaborative, productive, and organized way.
Break Timer
BreakTimer allows you to set up breaks (frequency and duration) and will remind you to take them.
IFTTT
"If this, then that." is an automation tool that lets you program actions together across applications and services, without the need for coding. By mixing and matching triggers and actions, you can create automation that helps you achieve your goals, and be more efficient regardless of the source/app.
Rescue Time
RescueTime is a tool for tracking your personal productivity. It automatically tracks time, measuring how much time you spend on various programs and websites, without you having to click on anything. 
F.lux
This is a tool that adjusts the color temperature of your display, helping your eyes to rest, and ensuring that you can work on your tasks in quality. Detects the surrounding light and adjusts the screen accordingly to suit your work routine like applying warmer colors if you are working late at night.
Rainy Mood
If you are looking to escape from the distractions and noise of the office this is a tool for you. Essentially designed for sleep or relaxation, this app can be used to calm down and help you concentrate with endless rainy sounds.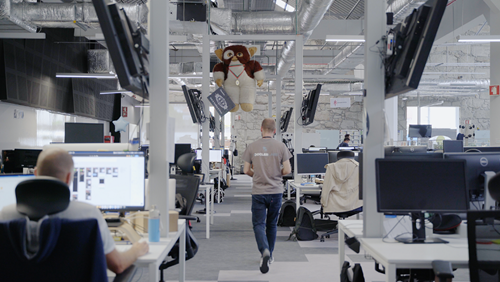 Improving staff performance is a strategy that contributes significantly to the development of any business organization. 
At Blip, we prioritize wellness and success by giving all the tools and opportunities for employees to do so independently and responsibly and take control of their career path!
We hope you have enjoyed this list and that you find it inspiring to work further on yourself.