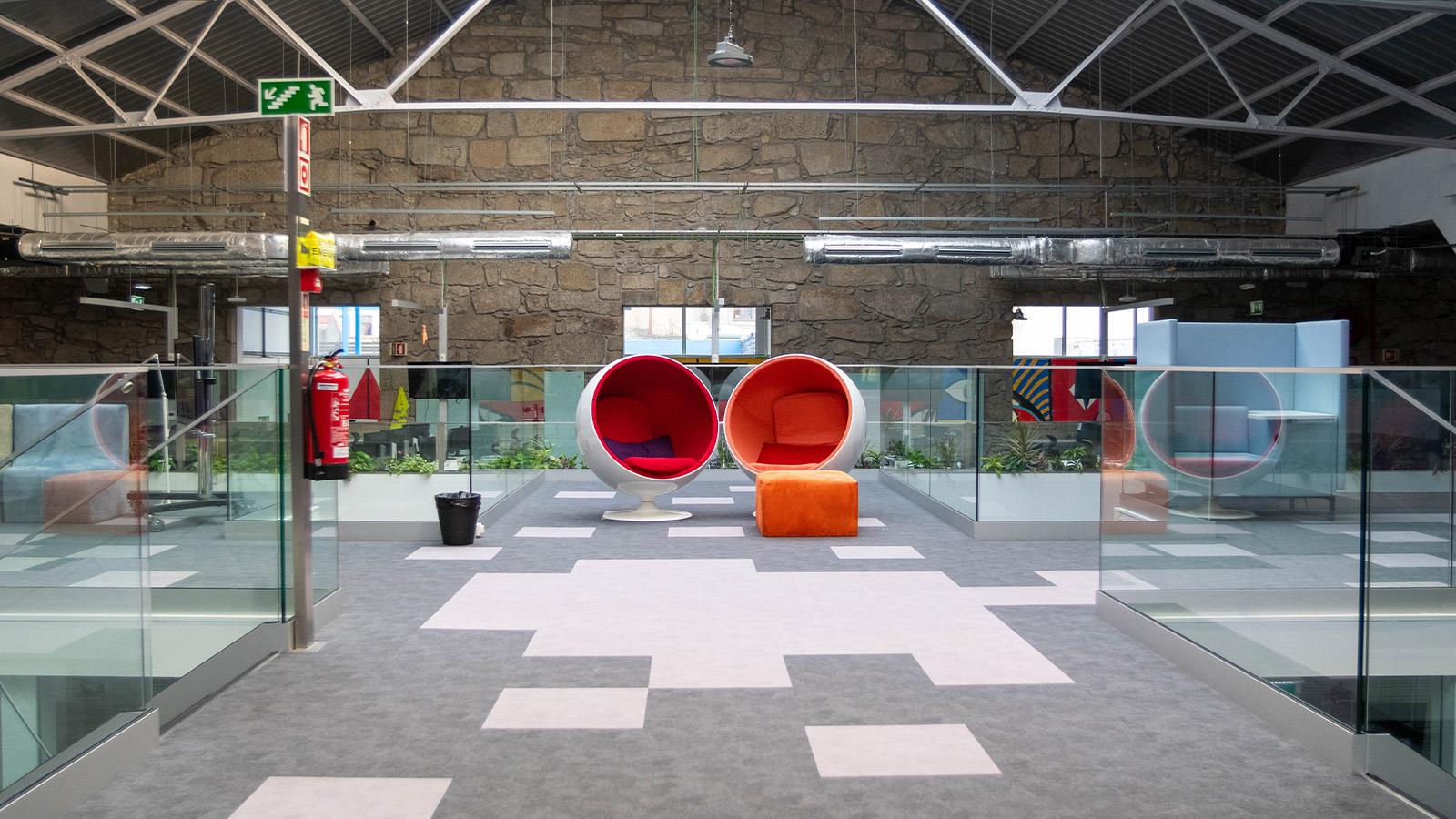 Because we're not a workplace… we are a way of being.
Creating safe and fun gambling software for our customers it's what we do, but it's the way we do it that makes it worth it: 'what's next?' it's our favourite question – we're moved by curiosity, boldness, and willingness to go beyond our own limits.
We're a big player, with a start-up soul. As part of the Flutter Entertainment Group, we're setting the pace of the worldwide industry of sports betting & gaming. Working with top-of-mind brands, getting a place in the FTSE 100, and having more IT jobs than ever before, it's all part of a thrilling journey to explore groundbreaking paths in the world of technology and entertainment.
We would go with…unforgettable. Our unique working culture, based on a diverse and inclusive environment, where everyone feels they belong, is the reason why we're recognised as one of the best places to work in Portugal.
Flexibility, autonomy, and lifelong learning are some of the cornerstones of a working mindset where nothing is written in stone. When priorities change, we adapt – Agile culture is part of our DNA. Besides that, although we share some common values, your unique perspectives and points of view are always considered. That's how we grow together.
Bring all your passion, boldness, and curiosity and you'll be successful at this place.
A quick-thinking and tenacious approach is valued, as well as the willingness to always be better. Without traditional corporate constraints, your future at Blip can be beyond your imagination!
Diverse teams, with different backgrounds and perspectives, enable a better understanding of people and business needs. Consequently, we not only take our organisational performance to the next level, but we also grow together – as an inclusive, tolerant and collaborative community. This is a place where you can come as you are. You'll always be welcome.
Research the company – get to know more about us!
Read the job and candidate description thoroughly – It's important to us to understand your motivations and own understanding of the role.
Be enthusiastic and ask questions. Show us who you are and how we can grow together.
Here's a tip for you: if you believe you're a good fit for more than 1 position, you can go ahead! We'll automatically attach your application to each position you apply for. If our recruitment team feels you've got what it takes to make it in another role, they'll get in touch.
By submitting an online application, you're agreeing that your details can be used by us during the recruitment process. If you get the job, we'll use your details to form your HR record. If you're not successful in getting the position, we'll keep your details for up to two years, so we can consider you for other roles.
If you're someone who's driven, adaptable, and thrives on challenging opportunities, you'll be sure to have a great career at Blip. This isn't a place where career paths are set in stone.
Through a powerful learning framework and some great development programmes, we will empower you to succeed, exposing you to new areas, ideas, and opportunities across the business.