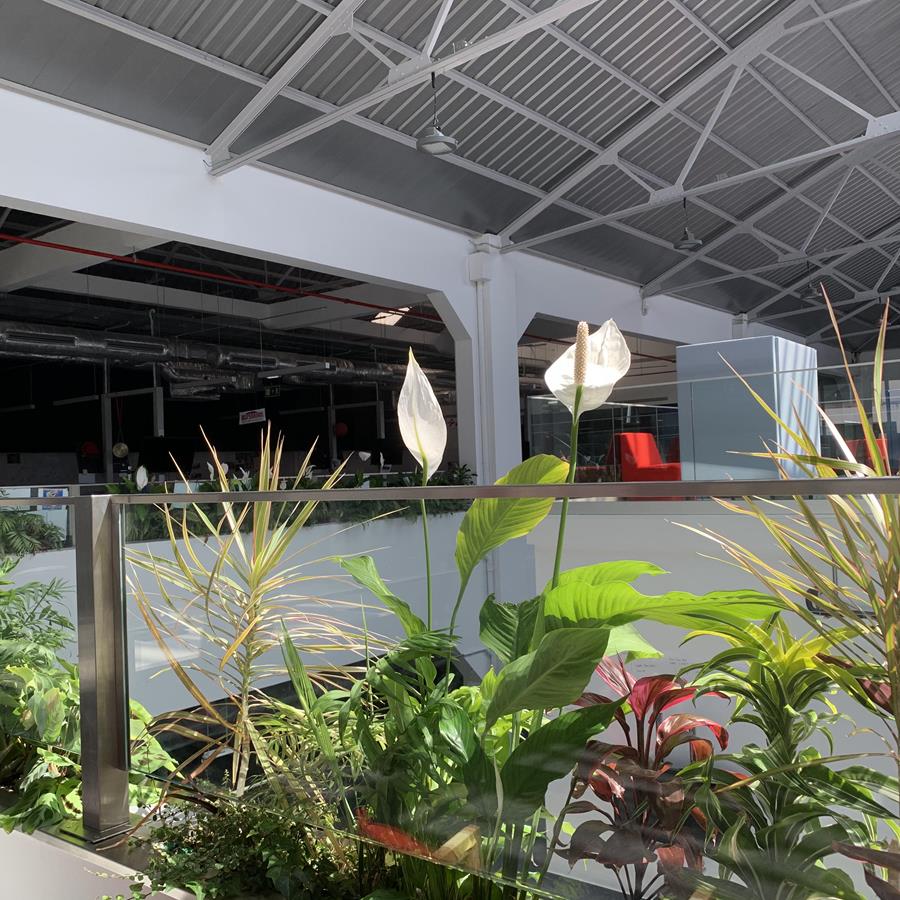 Everyone talks about sustainability and environmental awareness, but the truth is that we spend a good deal of our time in the office not realizing what improvements we can make to make it more eco-friendly. And most important, the impact it can have on a more sustainable future.
Did you know that green offices provide a more caring, conscious, and happier environment, unlike conventional ones? If done correctly and persistently it can encourage employee proactivity, a sense of belonging, and promote a more lively and joyful space. It might seem obvious, but unfortunately, that's not the case. Human behavior is the biggest obstacle when we talk about going green. Changing habits can present some resistance, but when carried out collectively, they can have a tremendous positive impact.
First of all, we should be aware of the problem, and secondly do what we are doing right now: look for solutions, improve habits, and ultimately go green.
Are you ready? Follow our recommendations below and start fresh.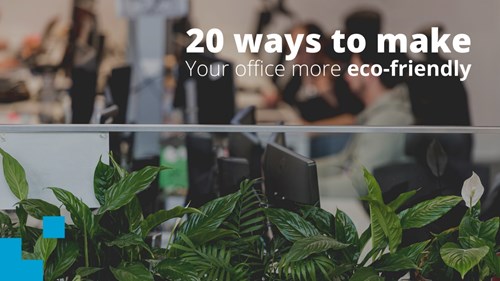 Despite all the efforts, campaigns, and articles (such as this one), people continue to conduct consumer behavior that privileges the use of plastic, are somewhat oblivious to global changes, and unaware of the responsibility of protecting the environment and wildlife.
As you can see, the reasons to consider these changes outweigh any hesitation you may have. It might be true that your position may not allow you to have a say when it comes to the lighting in your office, but that doesn't mean that you can't adopt behaviors for the benefit of an environmentally friendly one.
So what can we do?
To make it easier to protect the environment but also to promote a healthier and more environmentally friendly lifestyle, we have collected the following tips:
1 – Unplug all the devices you are not using for instant energy savings.
2 – Use microfiber cloths instead of paper towels.
3 – Use as much natural light as space can offer.
4–  Establish a sustainability initiative with a green team.
5 – Invest in smart power strips. It will help you waste less power.
6 – Fill the office with plants. A great choice not only for decoration but also to help reduce the office's carbon emissions and purify the air.
7 – Donate or recycle old electronics.
8 – Install LED bulbs as they use around 75% less energy than standard light bulbs.
9 – Switch to glass storage containers instead of plastic.
10 – Compost your food waste and start a green garden.
11 – Go paperless, avoiding printing emails and having paperless meetings.
And if you can't reduce, then reuse.
12 – Have you heard of carpooling? Take this opportunity to engage with your colleagues.
13 – Lower your environmental footprint by using your bike to go to the office a few times a week.
14 – Create a recycling center and place one box near the printers.
15 – Get a coffee maker that doesn't need paper filters and then compost the coffee grounds.
16 – Encourage the use of environmentally friendly cleaning products.
17 – Replace plastic cutleries with reusable ones.
18 – Encourage your company to install electric hand dryers instead of paper towels.
19 – Be rational about your lunches and don't throw away leftovers. There are many ways to turn it into another delicious meal!
20 – Support and organize sustainability challenges so everyone gets involved.
It is a team effort
Are you as excited as we are to start making these changes? Chances are that your company already has a series of rules and actions in place that address these concerns.
Think about it, you could be responsible for reducing tons of waste just by starting to live a more eco-friendly lifestyle.