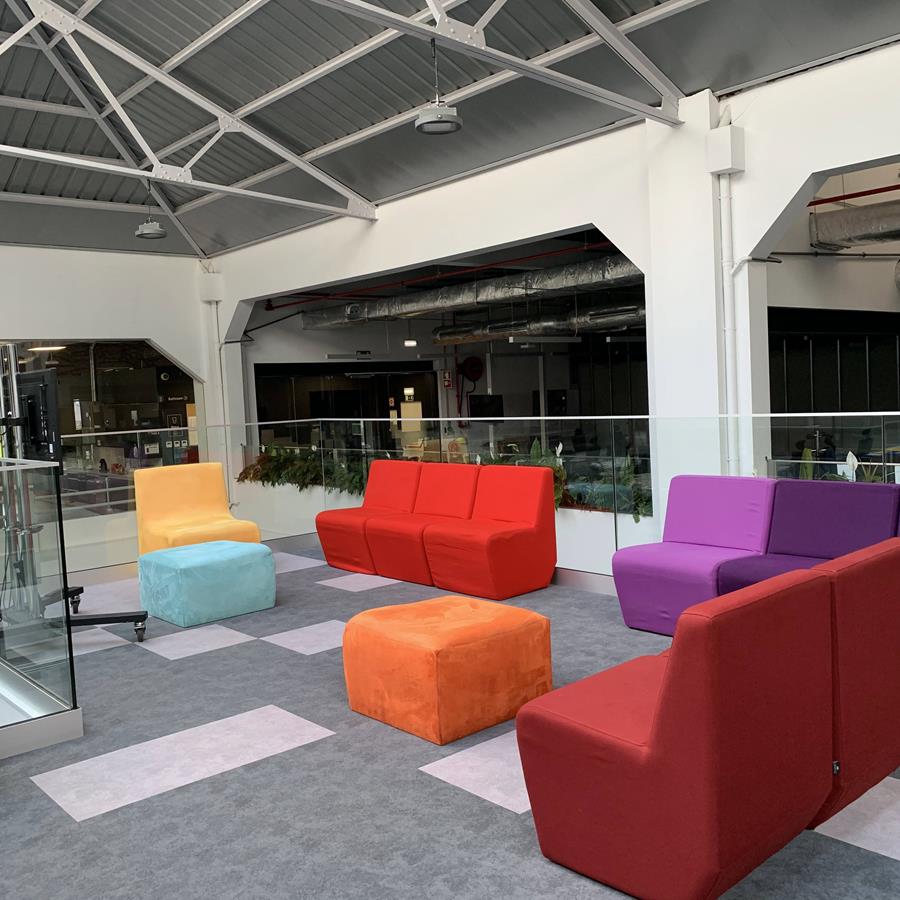 In this fast-paced world, we all are focused on improving our performance to its best. And due to the emerging remote and hybrid work models, the search for ways to really deliver value to your company and fight procrastination is even more crucial. We find ourselves in the middle of a vast range of platforms to work in now and that it can be hard for anyone to focus on doing the right job.
If you fit into this scenario and face some obstacles with your productivity and in managing your time, we have listed 10 tips to help you improve your performance. Read on and start putting them into practice!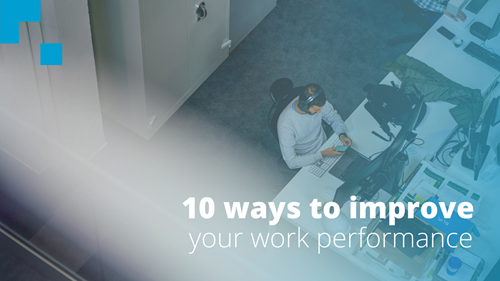 Don't multitask
Single-tasking is easier and increases your focus.
While at work, you might tend to spend too much time doing a lot of things at the same time – running from tab to tab in your browser, to your smartphone, and then your company's chat. However, this kills your productivity. You need to find your way to good management skills… Notifications aren't ruling your day – your tasks and responsibilities are.
Set clear professional and personal goals
It's always easy to set challenging goals. But don't they seem out of reach sometimes? Set goals and milestones that are realistic, achievable, and that matter to your day-to-day life, both professional and personal. Forget about incredible milestones that will show a lot of results to your boss and family. Focus on what you can do and work the best to motivate yourself to achieve 100% of each goal.
Understand what works for you and what doesn't
Performing a SWOT analysis on yourself can be a good start to assure your productivity levels. Assess which skills you have that already make you kill at your job and what are those that might need some more improvement. You might find strengths that you didn't remember and find ways to tackle and overpass the issues you're facing with productivity. This way, you can understand which areas you should focus on first to deliver work done faster. Also, keep track of your job performance and document your successes.
Do more from time to time
Volunteer yourself to do stuff others don't want to. Even if the project is really intimidating at first, work with your team members – you will have sharp skills and develop new ones in potential new areas of interest that will give you an instant boost of motivation. When facing new projects and discovering new areas of expertise, you'll gain motivation to excel in the ones you're already responsible for.
Practice team communication
We all know communication maximizes performance at work. However, many times people struggle to speak, asking for clarification when they don't understand something. This will tend to make your work harder.
Successfully performing people are naturally talkative and look for innovative problem-solving by speaking with their team. Start a culture of speaking with your team and even your management team. Don't be afraid to talk when you need to clarify all the aspects you might need to do your job perfectly.
Plan, schedule, and take breaks!
One great way to improve performance at work is scheduling what works for you in realistic periods to do it. If you have the flexibility to decide when you complete tasks and schedule meetings, this can help you a lot. Start by prioritizing important tasks. Within your schedule, remember to set tasks by priority, making sure there is some time left for breaks or chilling activities. Then fill in the rest of your schedule to deliver minor tasks you might face, or those little helps you should give to your colleagues.
Set a time to check email
The inbox can be a source of lost productivity in the workplace, and this tends to get worse as we are now more digital than ever. We all find it tempting to check in regularly and even read messages as soon as they arrive. So, set limited times throughout the day to check email, periods of 5 to 10 minutes are more than enough.
Ineffective ways of working go out
If a process you find during your day makes you slow down your pace, start by exploring how to solve this issue by requiring your management team. Continually learn how to innovate and improve all the processes that compose your daily job. Besides making you an expert on it, it will make your work effort smooth.
Commit to learning
The best way to improve work performance is by committing yourself to your own professional development. Identify the main gaps within your company and start learning about how to solve them. This can help you be relevant in an innovation process within the organization – and we can tell you, it's best to keep you interested and focused at your job.
Stay healthy a foster work-life balance
If you want to improve your work performance, you must rest, live and breathe. Having hobbies outside your career, sleeping, spending time with family, if it's what makes you happy, will motivate your general life and impact your work itself.
Free time is crucial for any employee to stay committed to the company, assuring the right levels of productivity and delivered work.
Even the best worker struggles with his/her productivity and with the rush of work forget to put some of these actions in place. Once you identify the flaws, you will be able to adopt techniques that will certainly improve your performance and the whole team.