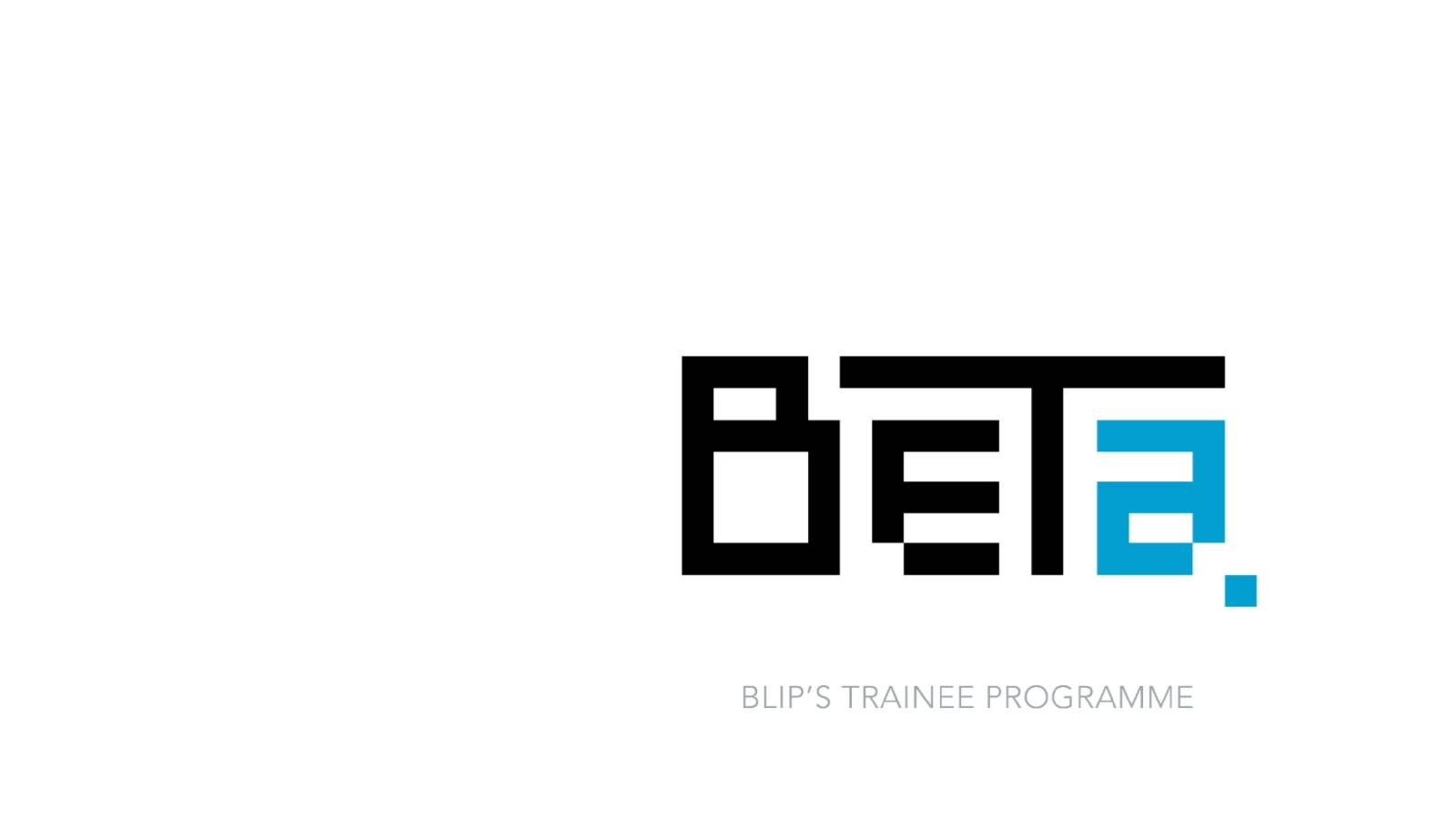 THE MISSING PIECE
The pixel's not you, it's not us. It's us both. We complement each other. You are our missing piece to be a better company, to build a better business for everybody, including ourselves.
On the other hand, we are your missing piece, because we can give you the flexibility, work-life balance, and tech challenge you're lacking.
It's a natural fit. And yes, although we know perfection is not attainable, we might as well chase it and that's good enough.
Don't you think?
Come and find out more.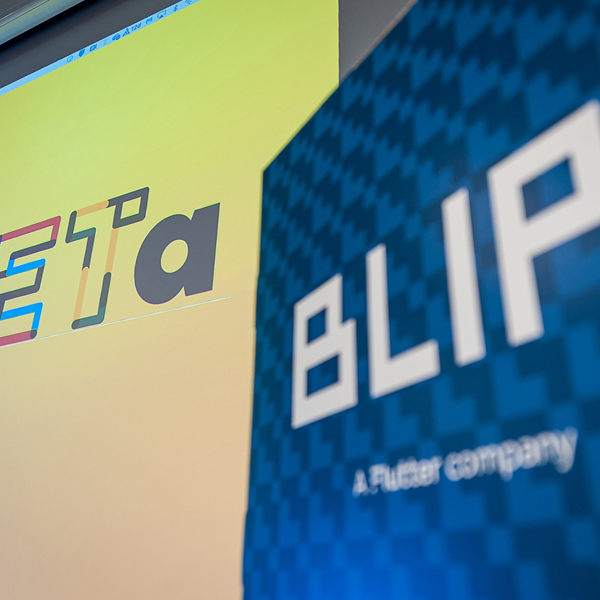 WHAT IS BETA?
We want to give you a chance to participate in a program in which you can have hands-on experience in the labor market. And we want it to be an incredible experience!
BETa is a professional internship of 9 months with a formative plan suited to the talents we are looking for. When applying, you don't have to choose the path you want to follow right away, we conduct an assessment so that you can understand all of our roles and for us to get to know you as special and unique young talent.
If you are selected you will be given a "buddy", who'll be responsible not only for your integration during the 1st month but throughout the internship. You'll also be working within one of our teams and working with the latest technologies.
And, of course, all of this at one of the best companies to work for in Portugal!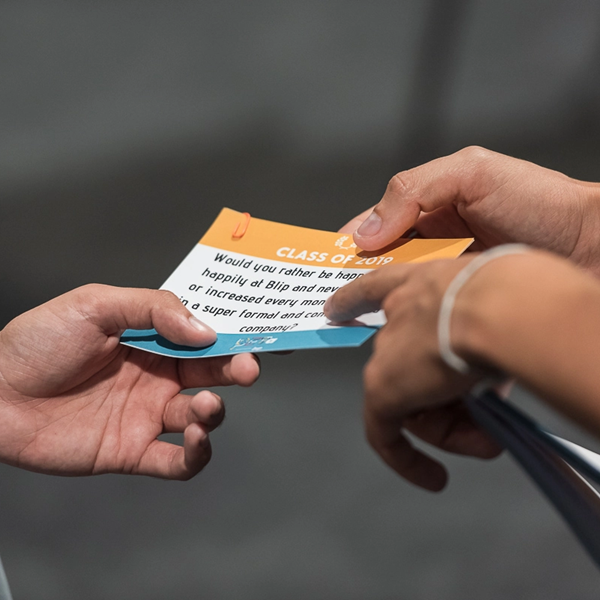 HOW TO APPLY
Usually, Beta applications start between March/April and the internship begins between October/November for a period of 9 months.
The application period is now open! You can apply through our career webpage under students and graduates. Good Luck!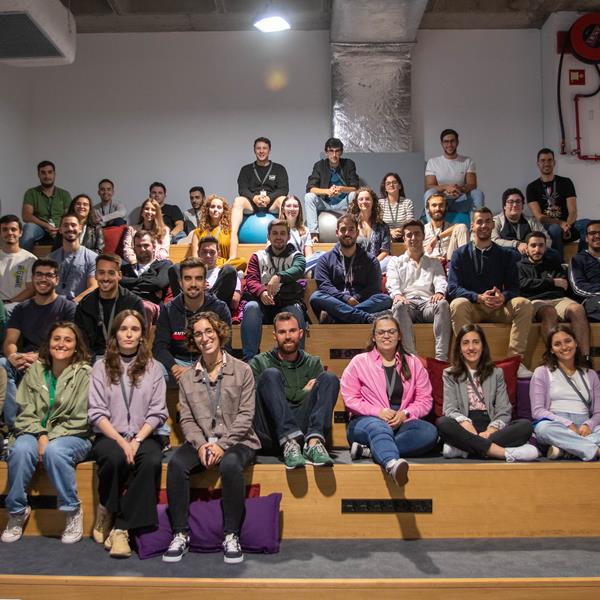 WHAT ARE WE LOOKING FOR?
Graduates or up to 1 year of experience
Academic background in Engineering, Mathematics or Design
Good team worker with the ability to change direction quickly
Driven and committed to grow
Passionate about technology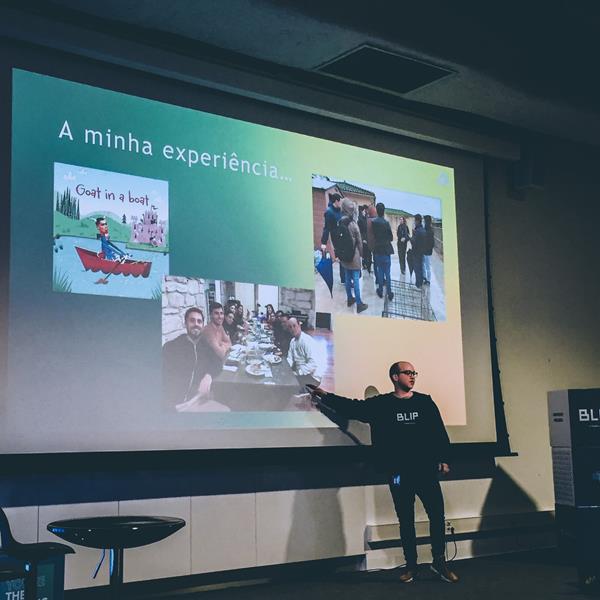 WHAT YOU CAN EXPECT
We believe we're at our best when you're at yours, that's why we consider Blip as a Second Home.
Here success is contagious, and we want to celebrate it with you.
An exclusive training and development plan for Trainees recruited within the program.
In the heart of Porto city, we value relationships and friendship, that´s why we have breakfast together.
You will emerge in state-of-the-art technology and IT challenges in a world of International Projects for several betting brands.
You will live and share our values: Customer Obsessed, Openly Curious, and Outcome Focused.
You have the possibility of Working from Home and flexible working hours.
"I thought BETA could be the perfect environment to learn, while also giving my contribution. My most memorable moment was probably my first (zoom) meeting with my team. The ice was broken quickly, everyone was very welcoming and competent and I got the feeling that the team was a well-oiled machine. I have learn the importance of teamwork. In a team, it is as important to be autonomous and, at the same time able to work alongside others."
"It's hard to believe that my internship is almost coming to an end. In a few months, I've learnt a lot about the role of a Product Owner – worked in different projects and teams, found out more about the betting industry, met many amazing people in an amazing tech company! Being a trainee at Blip is challenging, rewarding and so fun. Blip really becomes like family, a second home!"
"This experience has been amazing. I love Blips spirit, and I really enjoy working with my teammates. I've learnt a lot!"
"I wanted to work at Blip for a few years now and this program was the best entry point. The integration into the company went very well and my team had everything prepared for my arrival and to help me grow as a professional during the internship. It's been very challenging."