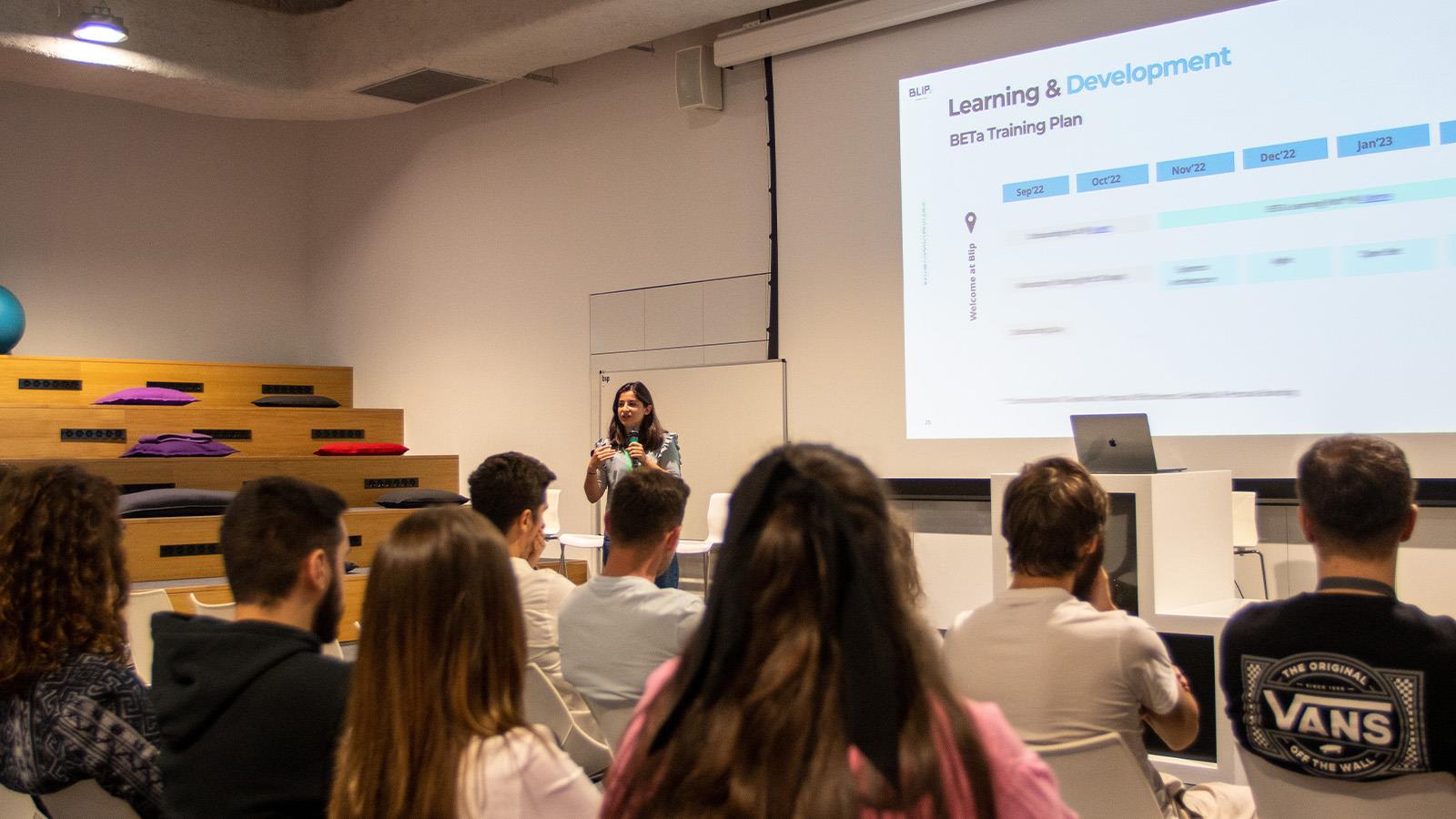 An IT job without wide experience? This is BETa.
Every expert was once a beginner.
We believe that people-centred environments, focused on self and collective growth, are the best to unleash great potential.
BETa is a professional internship of 9 months with a formative plan suited to the talents we are looking for. Don't worry, you don't have to choose the path you want to follow right away. You'll be able to understand all of our roles and we'll help you to find the best role to fit your unique skills.
Once selected, you'll be part of Blip's team: you'll have hands-on experience in the labour market, working with cutting-edge technologies in the sports betting industry. All of this, is in one of the best workplaces in Portugal.
How to apply?
You can apply throughout the year on the Students & Graduates vacancy.
Usually, applications start in March/April and the internship begins in September.
Graduates or young talents with up 1 year of experience in the same application area. Academic backgrounds in fields such as Engineering, Mathematics and Design, or corporate areas like Finance and HR.
This will vary according with the open vacancies.
Our values say it all, but these are some of the skills we're looking for in a BETa candidate:
Collaboration and adaptability
Commitment and goal orientation
Willingness to learn
Passion about technology
In one word: challenge.
We built an exclusive training and development plan for BETa Trainees, with powerful learning tools to make you thrive in the tech world.
You'll have your own "buddy" to guide you through this thrilling journey, and you're always welcome to stretch bonds with a shared breakfast or other funny initiatives.
Our office, based in Porto, is known as one of the best places to work in Portugal, and you'll have the opportunity to create some great memories here.
However, to improve your experience and facilitate your learning process, you can also choose a different way of working like remote work.
At the end of the day, we want you to enjoy this one-of-a-kind experience in a one-of-a-kind company. Stay tuned for the next round of applications.
BEta Internship Programme